Welcome to the home of LukhanGold Rustic Retrievers.

After more than 30 years of owning, puppy walking for Guide Dogs, helping care and foster Disability Training Dogs at home and in their working kennels, and rehabilitating Golden Retrievers, we are now proud to introduce the stunning darker Golden Retrievers of superb Field Trialing lines to the South Pacific for the first time in a breeding capacity.
We are a small kennel located in West Harbour, Auckland, New Zealand. My name is Trudy Hooper.

The introduction of these stunning dark Golden Retrievers to New Zealand and beyond has long been a dream, with more than 3 years of carefully researching, choosing and ordering, then 2 years of waiting for our foundation bitch Delta to arrive from Quebec, Canada. Delta arrived in New Zealand in October 2012 to join our family. Whisky followed three years after Delta, arriving here in November 2015.

LukhanGold retrievers have been very carefully selected from the best possible Field Trialing lines, with genetic makeup playing a major role in giving you a pup with a strong retrieval drive , stamina for field and agility work and the best possible temperament a Golden Retriever can have....

The beautiful temperaments of LukhanGold retrievers make them much loved members of the family, who love life, but most of all, just want to be with you, usually upside down on the couch beside you in the evenings.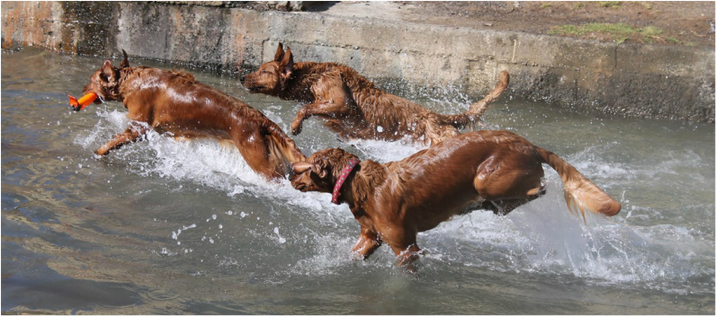 ​




​









​To Djanick and Myriam,
​
for your knowledge, time and dedication in helping me to fulfill my dream I am always grateful .

My mentor, my dearest friend, without you, none of this would be possible. I thank you for your kindness, your caring and love of these beautiful, devoted faithful companions, Delta, and now handsome Whisky.


---


For any enquiries please contact me on:
09 416 1453 or 021 0273 7738
or via email at lukhangold@gmail.com